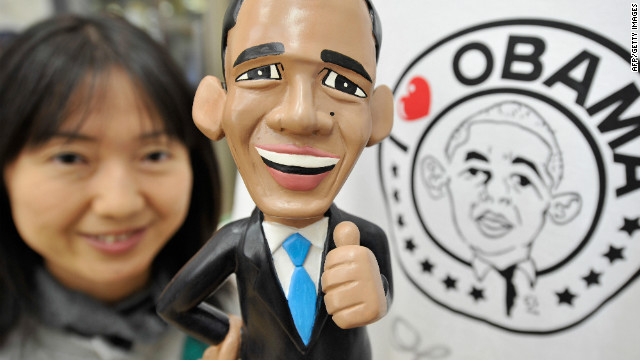 Japanese elections are as a rule more civilized than their U.S. counterparts, but that doesn't stop them from enjoying the American political "matsuri."
The idea that whoever won the 2008 Democratic nomination would make history was exciting for the Japanese, and crowds gathered in Tokyo bars to celebrate Barack Obama's election.
The U.S. and Japan are close allies, but many Japanese resent -- and here in 2009, protested -- the heavy U.S. military presence in Okinawa.
With Japan continuing to wrangle with how to rebuild its tsunami-devastated coast, it's no surprise the country's not riveted to the lead-up of the election race.
One aspect of U.S. politics Japan craves is stability -- the country has had four prime ministers (including Taro Oso, left) since Obama took office in 2009.
The election isn't too high on the Japanese radar yet. The announcement that Atsuko Maeda (front, 4th from right) was leaving mega-pop idol group AKB48 got more breathless coverage in Tokyo than Rick Santorum got in the U.S. when he quit the Republican primary.
The role of religion in U.S. politics has piqued the curiosity of the Japanese media, however, and newspapers have published pieces describing the role of Mormonism (Mitt Romney, shown during a 2006 trip to Japan, is a Mormon) in the upcoming U.S. election.
Obama drew heavy criticism from conservative U.S. commentators for "grovelling" to a foreign leader when he greeted Japanese Emperor Akihito with a bow on a visit to Tokyo in 2009.
George W. Bush had his own Japan-related gaffe in 2002 when he said that he and then-Prime Minister Junichiro Koizumi had discussed devaluing the Japanese yen -- an announcement that caused a brief panic for world markets.
Despite fluctuating popularity at home, Obama is a hit in Japan, and a translated book of his speeches was a top seller on Japanese Amazon in 2009.
Residents of a coastal Japanese city called Obama formed the "Obama for Obama" group in 2008, complete with hula dancers.
Obama residents even made limited edition canned bread to commemorate Barack Obama's inauguration in 2009.
Obamans washed down that tasty canned bread with commemorative Barack Obama sake.
Election 2012: Postcard from Tokyo
Election 2012: Postcard from Tokyo
Election 2012: Postcard from Tokyo
Election 2012: Postcard from Tokyo
Election 2012: Postcard from Tokyo
Election 2012: Postcard from Tokyo
Election 2012: Postcard from Tokyo
Election 2012: Postcard from Tokyo
Election 2012: Postcard from Tokyo
Election 2012: Postcard from Tokyo
Election 2012: Postcard from Tokyo
Election 2012: Postcard from Tokyo
Election 2012: Postcard from Tokyo
STORY HIGHLIGHTS
While Japanese campaigns are more civilized, the Japanese enjoy the more boisterous U.S. election race
The Japanese city of Obama formed the "Obama for Obama" group in 2008
Religion isn't as loud a voice in Japanese politics as it is in America, reports Barron
Editor's note: This is the third in a series of dispatches exploring how the upcoming U.S. election is being seen in cities around the world. Sandra Barron is an American living in Tokyo, where she writes for Japan Pulse, the trend blog of The Japan Times.
(CNN) -- If the U.S. election race conjures up images of mud flying through the air for many Japanese, campaigning politicians in the Land of the Rising Sun evoke visions of a more white-gloved affair.
Japan's politics are as Machiavellian as anyone else's behind closed doors, but their public campaigns are demure compared to the United States -- and many in Tokyo are aghast at the negative campaign tactics used on the road to the White House.
Japan has plenty on its mind these days. The country is wrangling with questions about how to rebuild its tsunami-devastated coast, what to do with its idled nuclear reactors, and whether a tax hike will solve its economic woes, so it's no surprise if people in Tokyo aren't riveted to the lead-up to the U.S. elections.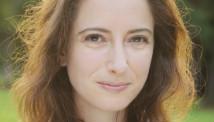 Sandra Barron
But the U.S. is important to Japan's economy and to Japan's increasingly rocky relationship with North Korea, so people are not ignoring it completely -- even if U.S. politics falls somewhere below the 'retirement' of a young pop idol in the morning shows' news order.
For those not up on their Japanese pop, Atsuko Maeda's surprise announcement that she was leaving mega-pop idol group AKB48 in March got as much breathless coverage in Tokyo, maybe more, than Rick Santorum garnered in the U.S. press for his decision to exit stage right of the 2012 Republican primaries.
In the 2008 Democratic primaries, Japanese observers saw Hillary Clinton as a powerful and intriguing former first lady, but it was Barack Obama's historic run that got even more attention when a small coastal city that happened to bear his name formed the "Obama for Obama" support group.
Japan watched the group cheer as the Super Tuesday election results came in 2008. They still make sweet steamed bean buns, called manju, with Barack Obama's picture on them and have announced plans to erect a statue of him in town.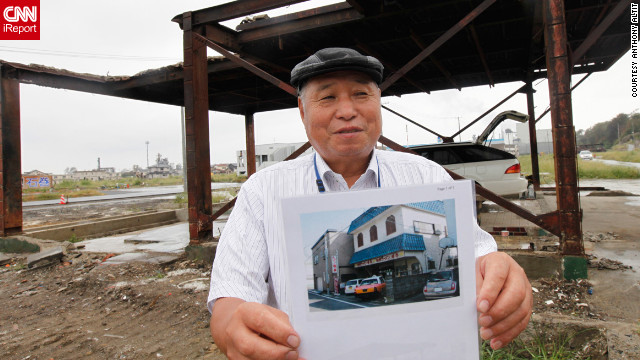 Seiki Sano, 81, stands where his home once stood in Sendai, Japan. It was destroyed in March 2011 in a devastating earthquake and tsunami. The fisherman also lost both of his boats in the tsunami. "It's hard to rebuild," he told iReporter Anthony Altit. "I won't live to see it happen."
Japanese children in their dormitory in Minamisanriku, which used to be an exotic hotel. "Everyone around here, it seems, is billeted" in nearby dorms, Altit added.
The Fukushima exclusion zone remains a ghost town nearly a year after the earthquake, the fourth-largest ever recorded, triggered a nuclear meltdown.
Tokyo-based photographer Osakabe Yasuo recently visited the Fukushima exclusion zone and saw animals, such as this ostrich, wandering the streets. "It still seems like March 11 down there," he said.
In Shichigahama, cleanup is still a work in progress. Christina Sawka said this trash pile has grown over the past year, but she is optimistic. "I believe 2012 is a year where people's lives and relationships will be restored," she said.
This statue in Miyagi is of Jizo Bosatsu, one of Buddha's disciples who guides dead children to heaven, said iReporter Jun-ichi Kobayashi. People leave offerings at the statue nearly every day.
Jeremy Doe, a high-school English teacher living in Kitakami City, took this photo of cherry blossoms to symbolize rebirth. "One year later, we are still dealing with this ... but we are still living," he said.
The Fukushima meltdown has caused many Japanese to lash out against nuclear power in the country. "As the date of the one-year mark comes closer, these protests only grow stronger," said iReporter David Woo.
Allan Cook, a British expat living in Japan, said posters like this one have started to crop up around the city of Akihabara. "The simple 'thank you' really makes a strong and meaningful impact," he said.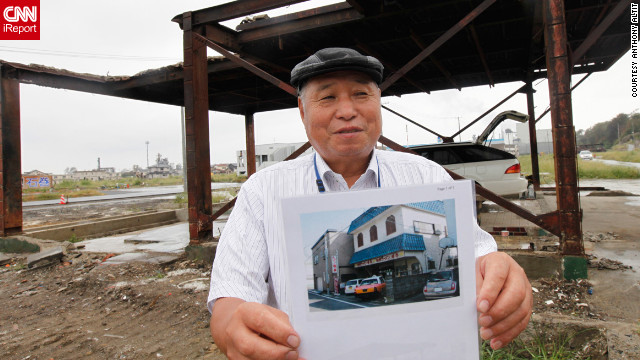 Japan: One year later
The idea that whoever won the 2008 Democratic nomination would make history was exciting for the Japanese. This time around, most people see the current field of Republican hopefuls as a noisy blur, an only-in-America phenomenon -- or a "matsuri," as one woman described it, in reference to Japan's colorful, oft-chaotic outdoor festivals.
The notion that American campaigning is a complicated "show" was mentioned repeatedly by the people I spoke to, and Twitter is filled with Japanese observers likening U.S. politics to "watching a movie".
One thing that adds to the unreality of it is the issues at play. While there are right-wing parties in Japan, their focus tends to be a noisy brand of nationalism, rather than the emphasis on religious values embraced by Republican candidates like Mitt Romney and Rick Santorum. The major newspapers have recently carried election primers on the role of Mormonism and evangelical Christianity in the election. One such piece asked: "What is this 'evangelical Christianity' we hear about in the U.S. elections?" Religion simply isn't as loud a voice in Japanese politics as it is in the American election race.
Read more: Election postcard from Paris
Not that the U.S. has any kind of monopoly on noise. Rules dating back to the 1950s heavily restrict how Japanese politicians can campaign. These laws prevent candidates from taking to Twitter or updating their websites during the 12-day campaign period. In that short time, white-gloved candidates drive around waving from their campaign cars, repeating their names and asking for votes over loudspeakers attached to the car roofs.
Japanese candidates park their cars at intersections with heavy foot traffic and make speeches with microphones plugged into portable amps in front of some of the busiest train stations in the world. While small crowds do gather, people generally tolerate the racket only grudgingly. When a British man was arrested last spring for grabbing a microphone from a candidate in front of a train station in a Tokyo suburb and shouting, "Japanese elections are too noisy," he found an outpouring of support online from Japanese people who were also quietly fed up with the racket.
Many Japanese are intrigued by the idea of the U.S. candidates' debates. The handyman in my Tokyo flat complex told me the debates are the reason that he thinks the US election process is "better than Japan's."
"The debates are on TV, right? That gives everyone a chance to listen to the candidates, understand what they believe, and then make up their minds," he said. "We don't have anything like that, so we don't know as much about who the candidates actually are before we vote."
Those who watch the elections more closely view the debates and the hoopla around them more warily. One Japanese student told me: "What's good about the 'show' side of the debates is that it gets more people to watch. But ultimately you don't know if you're getting the candidate's own views or just hearing what his team of strategists came up with. It's easy for people to be manipulated by the politicians and the people behind them."
Many Japanese people say that they don't fully understand the U.S. election system, and I am quick to reassure them that many of us Americans wouldn't want to be tested on it, either. But they have the sense that the American elections are more direct, and that the U.S. is therefore a more representative democracy.
Read more: Election postcard from Cairo
Japan has a symbolic emperor and a parliament, and citizens do not directly elect their leader. There are no primaries; party leaders choose candidates. Since the campaign season is so short, they often look for candidates who will have good name recognition. This is why the less-powerful Upper House of the Diet often hosts a cast of minor celebrities including TV anchors, talk show commentators -- and even a handful of pro-wrestlers. The most colorful of these was Atsushi Onita, who didn't shy from mentioning his signature "thunder fire powerbomb" move in the Diet.
The need for name recognition is one reason why political seats are seemingly passed down within families. The handyman explained, "When a politician's son or daughter runs for office, we say, 'Oh, that's so-and-so's kid, he'll do,' without giving it too much more thought." He's clearly not the only one who thinks this way -- a study in 2009 found that a quarter of Diet members and almost half of the LDP legislators at the time were the children of former politicians.
Even if the American election itself seems inscrutable to Japanese voters, the result -- a leader who is in office for at least four years -- looks good. Japan has had four prime ministers since Obama won the 2008 election, and the margin for error is thin. The Ph.D. student says, "Fixed terms in the U.S. mean that even a sloppy start can be redeemed, but in Japan, they dissolve the Diet easily, so they can't recover from mistakes."
As Japan slowly rebuilds after the earthquake, calls are growing for a system with a stronger, more directly elected leader and a more efficient system of government. Japan will be looking at what parts of the U.S. system it might want to draw from and what it could improve. And until then, Tokyo will be looking up from its smartphones once in awhile at the American political matsuri.